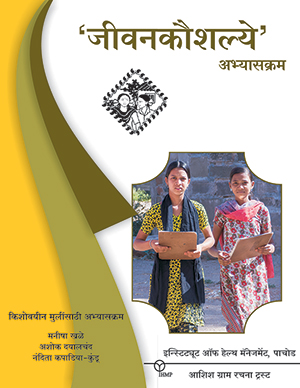 The Life Skills Manuals (Marathi)
It took IHMP more than three years to develop the Life Skills manuals. Today more than 250 NGOs in Maharashtra are using these manuals. The manuals can be used with various groups such as adolescent girls, married adolescents, women etc. The manuals can be adapted to the specific needs of different programmes and organizations.
The manuals comprise of a total of 50 one-hour sessions. There are ten sections and can be taught two times a week over a period of 6 months.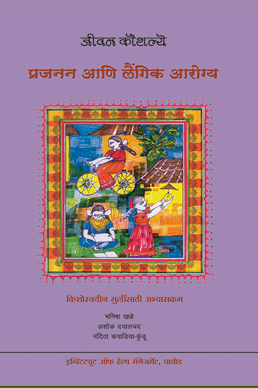 Life Skills: Reproductive and Sexual Health Module (Marathi)
This is a separate module on reproductive and sexual health. It includes the introduction of female and male reproductive system, changes during adolescence, sexual abuse, marriage, contraceptive use, care during pregnancy, abortion, etc. It also has information on sexually transmitted diseases, HIV.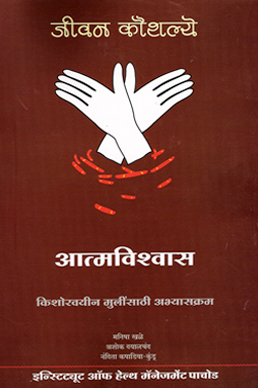 Self Confidence and Communication Skills (Marathi)
This sixteen session module focuses on the development of self confidence in adolescent girls. This is a skill based module with more than half the sessions on communication and negotiation skills. This module has been rated by the adolescent girls as one of the most important modules of the Life Skills course.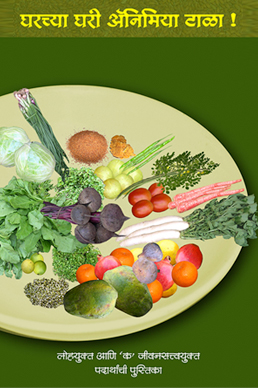 Prevent Anemia Now! (A Cook Book in English and Marathi)
This cookbook was planned as part of an adolescent nutrition project undertaken by the Institute of Health Management, Pachod (IHMP). However as work on the cookbook progressed, its scope also grew. We realised that the cookbook was not only for adolescent girls but the entire family! Its audience could include women and children, two groups which are very vulnerable to anemia.
The recipes have been compiled with the aim of helping families achieve the goal of daily consumption of iron rich and Vitamin C rich foods. The cookbook also hopes to provide a new perspective on dealing with the problem of iron deficiency anemia – through a change in the daily diet of families.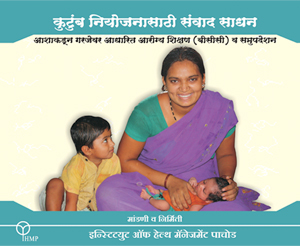 Family Planning Flash/Flip Card (Marathi)
These cards on family planning are used by ASHA's/frontline workers to undertake behavioral change communication and counseling for young married women. These cards can be used to counsel young women and their family member for preventing early pregnancy and spacing between two births. The field coordinator provide info of temporary and permanent contraceptives.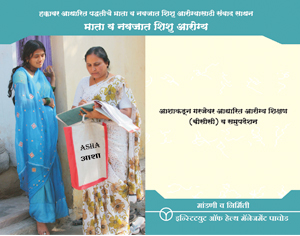 Maternal and Neonatal Health Flash/Flip Card (Marathi/Hindi)
These cards on maternal and neonatal are used by ASHA's/frontline workers to undertake behavioral change communication and counseling for young married women and their family members regarding the importance of confirmation of pregnancy, early registration, minimal antenatal care service, Janani Suraksha Yojana (JSY), danger signs and complications during pregnancy, home based post natal and neonatal care, special care for low birth weight baby and information about breast feeding.
For more details contact
Institute of Health Management Pachod, Pune Centre
S. No. 32/2/2, Sonai Park,
Kharadi Road,
Chandannagar, PUNE – 411 014
Maharashtra (INDIA)
Ph. No: (020) 64100790
E mail: admin@ihmp.org
kalpana@ihmp.org